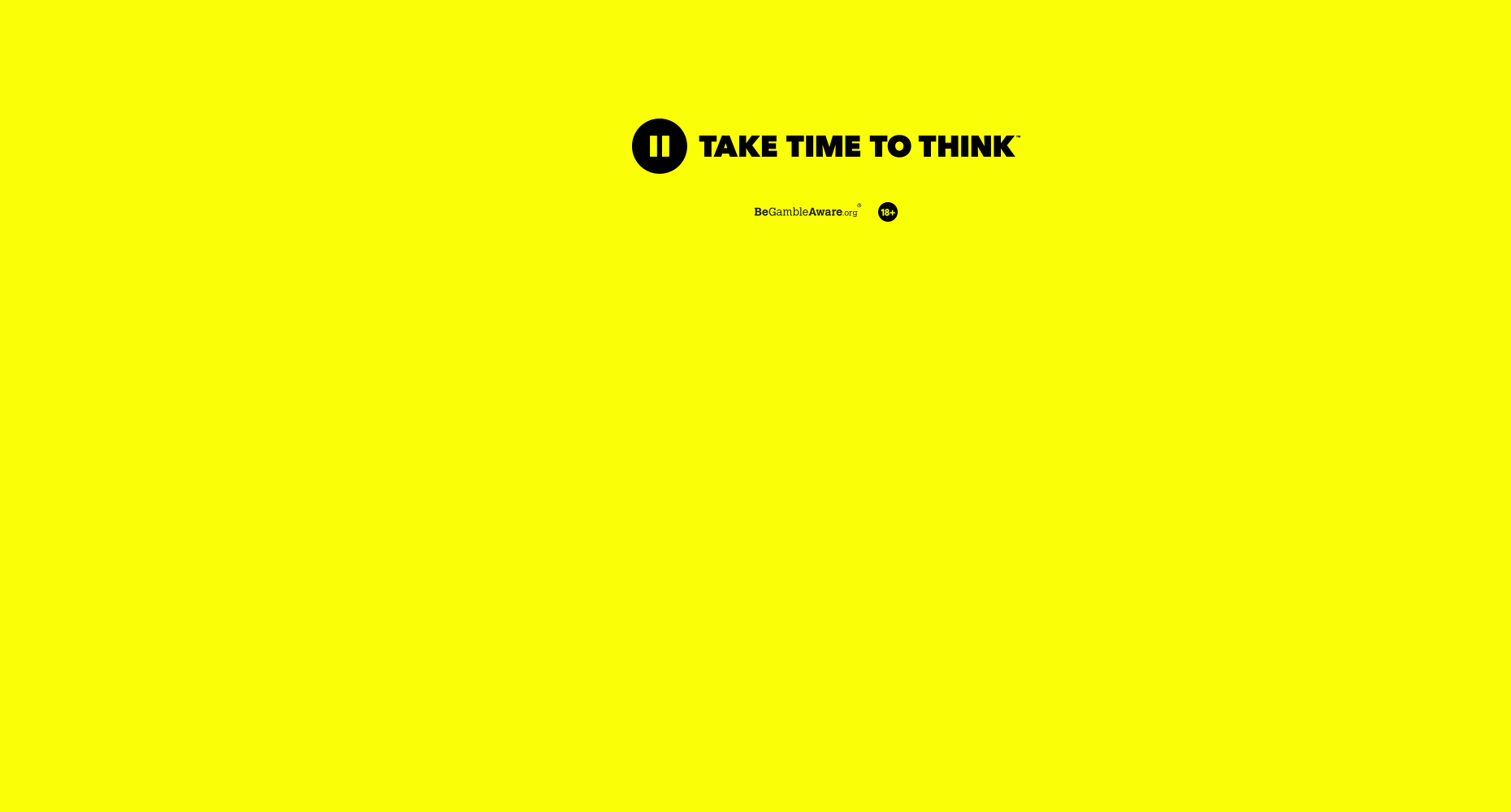 Before you play
Pause and Take Time To Think
Play Live Baccarat at Betway Live Casino
Casinos in Asia are packed with people playing baccarat. And now you can enjoy the ultimate Macau experience wherever you are with Live Baccarat at the Betway Live Casino.
Baccarat has been a popular game for centuries and its simple gameplay remains captivating today, but we've added a modern twist to the casino classic with our state-of-the-art technology.
Are you ready to take a step into the exciting future? You'll face a human dealer in real time – it'll feel like you're in a high-end casino in Macau, without having to buy a plane ticket. The cards are even dealt face down on a bean-shaped table to make it as realistic as possible. Live HD streaming brings the action to life, while the sound effects add another layer of immersion.
Whether you're at home or on the go, you can face the dealer in real time on your desktop, laptop, or mobile.
Live Baccarat Games Available
We want you to have the best experience possible at our Live Casino. And you can choose from several versions of Live Baccarat so it's just the way you like it.
We've got standard Live Baccarat, where you play against the dealer, or Live Multiplayer Baccarat, where you can take on other customers as well for even more fun.
Turn on the turbo blasters with Live Speed Baccarat, which races through the action and gives you more chances to bet in less time. Cards are dealt face up and the results time has been reduced. So rounds take just 27 seconds, compared to the 48 seconds in our standard games.
And we're ramping up the drama in Live Baccarat Squeeze. The dealer will "squeeze" the cards dealt to the highest staking customer, teasing them by revealing the card slowl
How to Start Playing
We're bringing all the glamour of a casino to the comfort of your own home. Our Live Casino is the most immersive online gaming experience around. And you're only a few clicks away from joining in the fun.

After logging in, you'll be taken to our Live Casino lobby, where you'll be able to choose which game you'd like to play. As well as Live Baccarat, you can choose from Live Roulette, Live Blackjack and several variations of poker – Live Casino Hold'em, Live 3 Card Poker, Live Caribbean Stud Poker, and Live Ultimate Texas Hold'em.
If you prefer something more exclusive, we also have private tables in the Betway Lounge, where you can win cash prizes and bonuses in the Live Casino Rush leaderboard, Live Raffle and Power Hour.
Other Popular Live Casino Games
Live Blackjack
Do you have what it takes to beat the dealer? All you have is the cards in your hand and your nerve. Will you hit or stand?
When you play Live Blackjack at Betway, live HD streaming puts you face to face with the dealer. It's gaming at its best, filled with tension. To up the stakes even further, you can play on the same table as other customers to see who comes out on top. Get ready for the best online blackjack experience around.
Live Roulette
Suspense, anticipation, excitement. There are few things more exciting than watching the roulette wheel spin. And even fewer things as rewarding as the feeling of seeing your number come up. Roulette is even better at the Live Casino, where you'll play with a real dealer at a real table.
You can play with other players too, which allows you to feel the buzz of everyone crowded around the table, wherever you are. At our Live Casino, you can play European or French roulette with a live dealer, on your desktop or mobile.
Live Poker
We also offer Live Casino Hold'Em, Live 3 Card Poker, Live Caribbean Stud Poker and Live Ultimate Texas Hold'Em. That's plenty of games for you to sink your teeth into, whether you're a new player or a casino veteran.
Most Popular Games
More Casino Favourites
Online Casino | Live Casino | Online Slots | Roulette | Blackjack
Live Baccarat
Play Live Baccarat Online