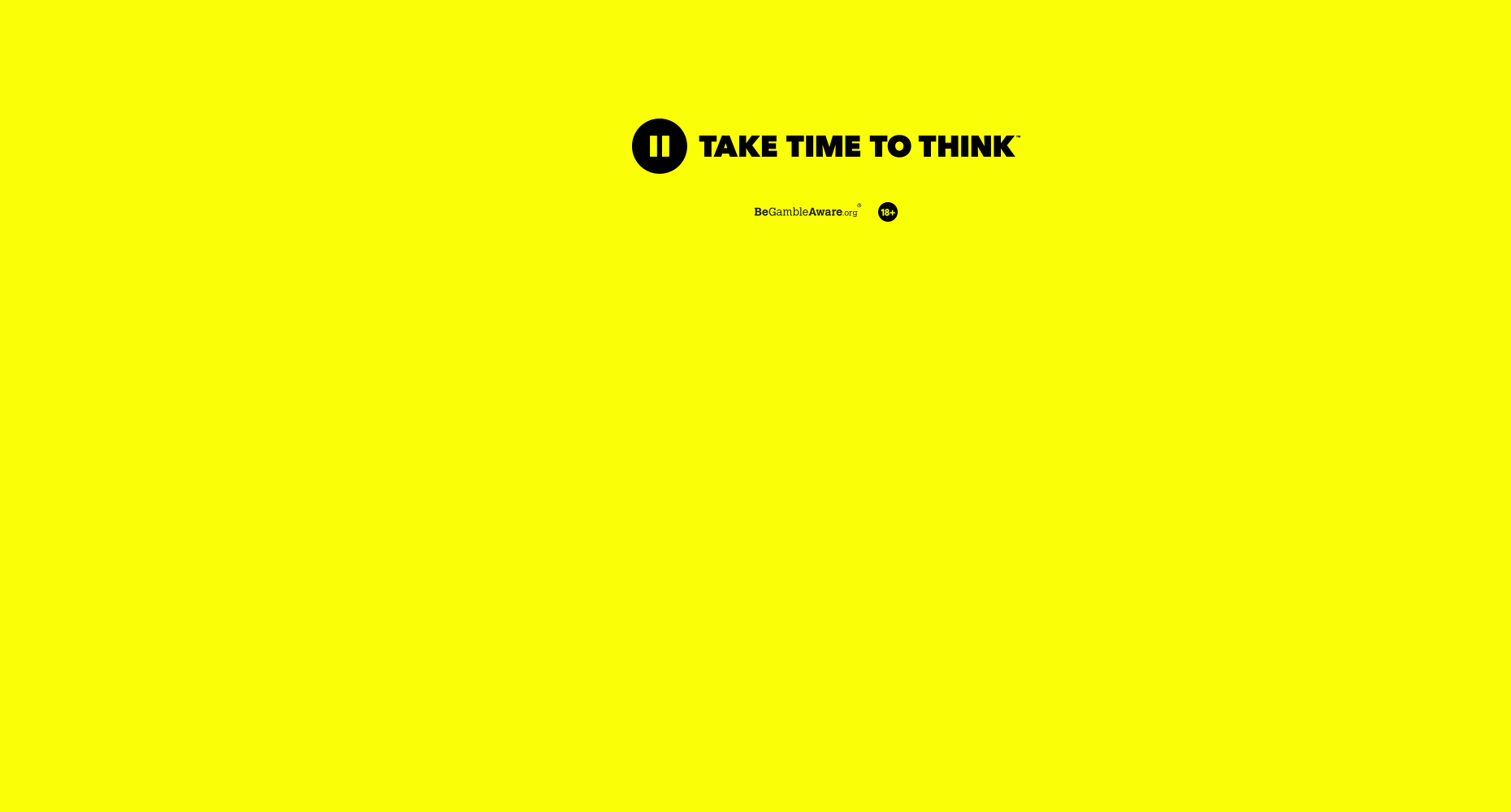 Before you play
Pause and Take Time To Think
Play Live Blackjack at Betway Live Casino
Ready for the real deal? Take your seat at one of our Live Casino tables and we'll deal you in to our most immersive gaming experience.
We're bringing the game to you. At home. On the go. Wherever you are, you can enjoy Betway Live Casino on your desktop or mobile.
All of our games are powered using award-winning software from Evolution. When you take a seat at one of our tables, you'll get access to a real-time blackjack game via high definition video stream. And with multi-camera angles, you'll really feel as if you're right there at the heart of the action.
But it gets better – our premium Betway Lounge is home to our best blackjack and roulette games. With private tables, you can enjoy an experience that's tailored to you. And you'll get access to exclusive offers too.
Live Blackjack Games Available
Fast or slow. Serious, high-stakes action or a sociable party vibe. Classic gaming or unique features. However you like your blackjack, you'll find a game you love at Betway Live Casino.
Our core live blackjack product is available to play on your desktop or mobile. Take one of seven seats at any live table or 'bet behind' another player if you prefer. With a choice of game views, you can watch closely as real cards are dealt by a real dealer – or view the action in full screen for an immersive experience.
In multiplayer blackjack, you can take on the dealer while competing against other players too. And it'll be the person who wins the most against the dealer that will end up on top.
For our most laid-back blackjack, join the Blackjack Party. We'll be pumping in the music and the good times for a fun and sociable blackjack game.
But our best blackjack action takes place in the Betway Lounge. Take a seat at one of our private tables, where you can enjoy exclusive offers while playing. Like our Power Cards competition, where you'll win a prize if you're dealt a Power Card.
We've got games for everyone, so no matter how big or small your budget, you can find a table that's perfect for you.
How to Start Playing
Ready to play? Prepare for a blackjack experience like nothing you've played before. You're just a few clicks away from the action.
You'll see in our Live Casino lobby we've got a whole load of card and table games. Select the blackjack tab to browse through a large selection of blackjack tables – the stake required for each game is displayed in the top left corner, so it's easy to find the right table for your budget.
If you're not sure which to pick, we recommend starting with one of our Betway blackjack tables for a fun, friendly experience and the chance to win exclusive rewards.
Other Live Casino Games
Live Roulette
Looking to mix it up? We've got more than just blackjack at our Live Casino. Head to our Immersive Roulette table for an experience that's bound to get your pulse rushing. With multi-camera technology, you'll be right at the heart of the action for every wheel spun, every chip placed and every game won. We've also got an exclusive roulette table in the Betway Lounge. Take a seat during Power Hour and you could win bonuses as you play.
Live Baccarat
There's a reason it's Asia's most popular casino game. And with our Live Casino, you can feel like you're in a real Macau casino wherever you are. So whether you're a first timer or a high roller, take a seat at one of our baccarat tables for world-class thrills and an authentic gaming experience.
Live Poker
We also offer Live Casino Hold'Em, Live 3 Card Poker, Live Caribbean Stud Poker and Live Ultimate Texas Hold'Em. That's plenty of games for you to sink your teeth into, whether you're a new player or a casino veteran.
Most Popular Games
More Casino Favourites
Online Casino | Live Casino | Online Slots | Roulette | Blackjack


Live Blackjack
Play Live Blackjack Online