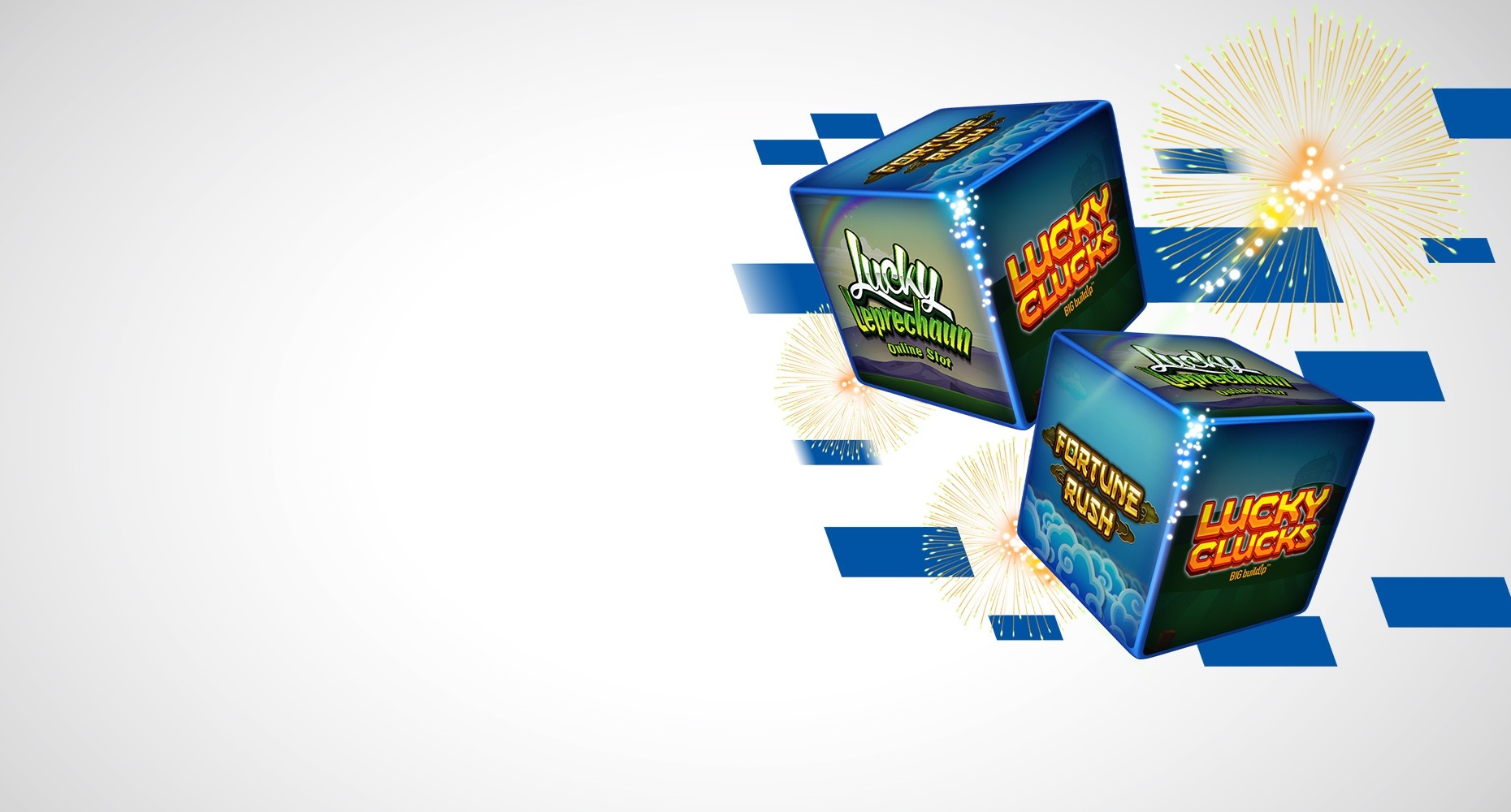 2022 Rewards - $/€5000 in cash, Bonus Credit, Free Sports Bets
A new year and a new competition*
Online Slots
Introduction to Slots
We've been offering online slots since 2006, so we know our stuff. Take the time to view this guide and we'll have you on your way to exploring the casino in no time. Let us introduce you to our state-of-the-art online slots and you'll see why everyone's raving about them.
There's nowhere quite like the Betway Casino, and with many slots to offer, it's easy to see why we have so many players taking on new challenges. The thrill of a brand-new world, the Free Spins features, and of course, exciting bonus features that are added to individual games. There are so many reasons to love slot games, and we're here to show you.
If you thought we just offered standard fruit machine slots, then think again. Whether you fancy a day in the sun, battling it out against royalty, or even sailing the seven seas, our choice of casino slots will have you covered. With hundreds of games to offer, join the fantastical world of online slots, where it doesn't matter if you're a novice or an old hand, everyone is free to join in.
Take your pick from jackpot slots, video slots, classic slots – and even mobile slots if you fancy playing on the go.
In this guide we'll aim to explain the type of slots online, show you our most popular slot games and tell you how to play them. That way you can immerse yourself into the world of online slot machines without having to get bogged down in all the details. In fact, you'll know how to play online slots in no time.
It doesn't matter if you want to play in the comfort of your own home or on the go, we have something to suit your needs. So why not sit back and relax while we take you through everything you need to know about online casino slots
Types of Online Slots
With over 450 games on offer, we've got something for the casino newbie, to our oldest veterans. From our good old classic slots, to brand new games with flawless graphics and atmospheric soundtracks. There are even slots based on movies, such as Jurassic World™; musicians and television shows, like Game of Thrones™ and Narcos™. And of course, we also offer some very popular progressive jackpot slots, where some of our players have become millionaires. Take a look at our online slot machine categories below and discover what you're interested in.
Classic slots: Everyone has probably seen a classic slot in their local pub or pier, and there's a reason for that. These slots stand the test of time with their easy mechanics and vintage vibe. If you've seen a classic fruit slot machine, then you'll have the basics down. Great for beginners, these games usually come with three-reels and can have one, three or four paylines, making it easy to understand. These traditional slots don't typically use high resolution video animation and are usually more focused on the gameplay.
Video slots: These are the more modern slots that tend to blend video game features with online slots. Their use of modern 3D graphics and technology create more of an atmospheric experience, and even showcase more elaborate soundtracks. On the whole they use at least five paylines, with some even boasting up to 100 paylines.
Jackpot slots: If you're looking for something a little different, then progressive slots and their huge jackpots will be right up your street. These games are often the most popular type of online slots, due to their often larger than average payouts. In many examples, payouts have reached into the millions by simply landing the winning combination.
Mobile slots: Many of our players like to sit in the comfort of their own home, but in case you need to leave the house, we've got you covered. You can now play many of our online slots, via our mobile app, giving you the freedom to play anywhere, anytime.
Popular Slots
Our large catalogue of online slots means that you could play one game a day for a year, and still have some left over. That's hundreds of adventures, including meeting mermaids and royalty. Play traditional fruit machines, to Mega Money Multiplier. Whatever your choice, we're sure you'll be pleased. Take a look at our popular slots list below and see if any of them interest you.
Starburst: Starburst is a fast paced, vibrant slot, with a nostalgic traditional arcade feel. The game is based around Starburst wilds and these wilds appear on the three middle reels, expanding to give you up to three re-spins. This mesmerising game also offers up to £50,000, which could be yours. Join us for this intergalactic slot to see if you too, could be a winner.
Cleopatra: Tackle the new Cleopatra Bonus feature where you could earn yourself up to 180 Free Spins, and all you have to do is land a 3x multiplier. This stunning game may be a classic slot, but it has certainly pushed out all the stops on the overall look. Cleopatra offers five reels and 20 paylines, making this the perfect game for beginners.
Da Vinci Diamonds: Bathe in the luxury of our slot, Da Vinci Diamonds, to see what one of our most popular games has in store for you. This online slot showcases tumbling reels, as well as a Free Spins feature where you can get up to 300 extra spins. You'll feel as if you're really in the casino with its stunning graphics and elegant soundtrack to match.
Immortal Romance: Immortal Romance is not for the faint hearted. Follow the vampires on their journey towards romance and of course, Free Spins. It's easy to see why this slot is one of our most popular games, its haunting graphics and gothic style soundtrack are an absolute spectacle. Start of on this favourite, with five reels and a massive, 243 paylines. A game to surely sink your teeth into.
Gonzo's Quest: Fancy an adventure? Land yourself a new challenge on our slot, Gonzo's Quest. Follow Gonzo as he journeys to find the Lost City of Gold, Eldorado. It's unique avalanche feature could land you up to a 5x multiplier for every winning spin, giving you an astonishing payout. This game also offers a Free Falls Bonus feature, giving you up to 10 Free Spins and a possible 15x multiplier. Come along and check it out.
How to Play Online Slots
Online slot rules are primarily the same, but each game may vary in structure. There may be different bonuses, added features, a different pay-out structure or a change in the number of paylines.
To start off you need to decide what bet to place, always making sure it stays within your budget range. Minimum bets change on each game, so you could be placing a bet of £0.10, whereas another could be set at £1.00. Once you understand the betting structure, the only thing left to understand are the slot game's paylines, which are incredibly simple.
To put it simply, the payline is the line on which a payout will be awarded, depending on your winning combinations. To add another bet to your spin, all you need to do is activate another payline. Some paylines go from left to right, which is what you would see in classic slots, up and down, as well as zig zag, giving you a wide variety of ways to play in the casino.
Pretty much all slots will let you choose how many paylines you want to play with, and the more paylines in operation, the more chances you'll get at a winning combo.
Take a look at our terminology guide below:
Terminology
Payline: A payline is a combination of symbols that results in a win. Each game has a different number of paylines.
Reel: This is the part of the slot machine that shows the symbols. Activate your game by spinning the reels and you could win a possible jackpot.
Scatter Symbol: There's a wide variety of slot games, but usually a set number of scatter symbols can trigger a bonus feature, or offer you Free Spins.
Free Spins: Land a set amount of scatter symbols and you'll trigger the Free Spins round. Some slots offer as many as 15 Free Spins.
Multiplier: These multiply your winnings, if activated. For example, a pay-out of £100 and a 3x multiplier, would land you with £300 in cash.
Wilds
Wild Symbols: You can use a wild to substitute any other symbol on the reel. This will allow you to create a winning combination, where there normally wouldn't be one.
Expanding Wilds: Wild symbols and expanding wilds are the same, except this time your wild will expand across the reel, allowing you to cover an entire column and sometimes giving you the chance to win across more than one payline.
Stacked Wilds: Stack more than one on top of the other and it will work the same way as a regular wild.
Slot FAQs
What slots are the best?
You'll find hundreds of online slots to choose from at Betway, and when it comes to which slots are the best, it's really up to you and your playing style.
If you prefer straight forward nostalgic gameplay, opt for a classic slot reminiscent of the one-armed bandits that you'd find in your local pub or amusement arcade.
Or if you'd rather something modern with more bonus features, go for a video slot. These tend to come with more paylines, richer storylines, and sleek animations for a more immersive gaming experience.
For the chance to win a jaw-dropping cash prize pool, try one of our jackpot slots. You'll find these all in one place, under the 'Jackpot' tab.
Can you win real money playing slots?
Yes, you can win cash by playing online slot games. And with our Flexi Bonus, you have the ability to withdraw cash funds at any time.
By withdrawing your cash funds, you will forfeit any remaining bonus balance. To keep your bonus balance, simply ensure the wagering requirements are met before withdrawing any cash.
What is RTP?
RTP stands for 'Return To Player'. The figure helps to indicate the likelihood of winning by calculating the percentage of wagers that a specific slot will return to the player.
Depending on the game type, RTP can either be calculated based on previous wins, or by a simulated approach.
For example, if you place a bet of £/$/€100.00 on a slot with 90% RTP, you could expect to get back £/$/€90.00 in winnings in the long term. Anything could happen in the short term.
What is a progressive jackpot?
A progressive jackpot is a jackpot that keeps rising every time someone plays a specific slot, until a lucky player wins the prize pool and it's reset.
A percentage of every qualifying wager goes towards the jackpot. And some of our progressive jackpots are shared by other casinos, meaning that people from all over the world could be contributing to the jackpot at the same time.
Which slots have the highest payout?
The important thing to remember here is that slot games are random. It's almost impossible to predict which slot will give you the highest payout.
Opting for a slot with a higher RTP% could help to indicate the likelihood of winning, but it's not a guarantee.
What slots have the best bonuses?
Modern video slots tend to offer more bonus features than classic slots. To browse the latest additions to our collection, head to the 'New Games' tab. Here you'll find our newest slots, including remastered versions of older games with new features added.
Do Betway offer Free Spins?
At Betway we offer a range of rewards for you to take advantage of, including Free Spins, but it depends on which country you're playing in.
Some of the offers you may find available to you include: Free Spins, Free Bets, Free Credits, cash prizes and more.
Do I have to download software to play?
No, you don't have to download any software to play our slots. All our slots are hosted on our website or app, simply choose a game to start playing.
If you're playing on your mobile, make sure you have the latest version of our app installed and are using the most up-to-date version of the operating system available for your device.
What slot providers are there?
We use dozens of software providers from across the globe to bring you the very latest and greatest online slots.
Depending on the country you are playing in, you may see games from: Microgaming, NetEnt, IGT, Scientific Games, Red Tiger, betgames.tv, Pragmatic Play and more.
Are there any free slots?
We don't offer a free play option, but we have a range of offers available (depending on the country you're playing in) that may allow you to test out a specific game or set of games for free. For example, 10 Free Spins or £/$/€10 in Bonus Credit.
What is a paytable?
A paytable shows a list of payouts for each symbol on a particular slot. It displays the number of coins/credits or amount of cash you'll win, depending on how many of a kind of each symbol you land on a payline.
Are slots random?
Yes, slots machines are random. They use random number generators to produce an outcome to ensure the results are truly random.
It's important to remember that slots don't work on a cyclical basis, neither do slots become 'hot' or 'cold', they just appear to in retrospect.
What are the odds of winning online slots?
The chance of winning on an online slot is not something you can predict with any degree of certainty.
A slot's RTP% could help indicate how much you may get back in winnings in the long term. But it's just an indication, not a guarantee.
Are slots safe to play?
Online slot machines are safe to play as long as you're having an enjoyable experience. Gambling should only ever be for entertainment and not used as a source of income.
We understand that gambling can cause harm, which is why we have a full range of tools to help you manage your gameplay.
Head to our Responsible Gambling page to find out more about setting deposit limits and session reminders, taking a break, or closing your account.
More Casino Favourites
Online Casino | Live Casino | Online Slots | Roulette | Blackjack | Wild Wild West Slot
Online Slots
Play Online Slot Games Online