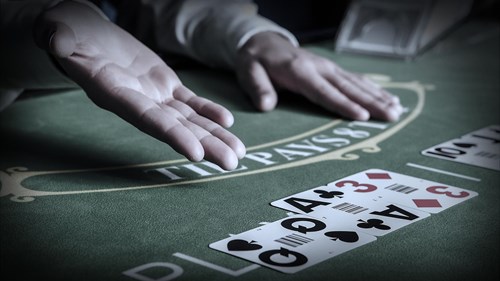 Play Ultimate Texas Hold'em Online
Play Ultimate Texas Hold 'em
In Ultimate Texas Hold 'em the player doesn't compete against other players, but the dealer instead. You're free to make one raise at any point during the hand, and the earlier the raise is made, the higher the value.
If you'd like to play Texas Hold 'em, head to Live & Real and play via desktop, laptop, tablet and mobile phone.
How to Play Ultimate Texas Hold 'em
Ultimate Texas Hold 'em resembles some of the other house-banked hold 'em variations, but the difference is that you only get to make a single raise during a hand. And the later you make this raise, the lower it has to be.
The game begins with the player making a blind bet and an ante. You are also provided with an optional trips side which allows them to acquire a payout, whether you lose or win your hand. Ultimate Texas Hold 'em is different from other poker-based games in the sense that the ante still remains in play even after the players made a raise and even if the dealer does not open.
You and the dealer both take two cards, you can then place or check a bet. Your play bet has to be either three or four times the size of the ante.
The dealer then deals a three card flop. If you checked before, you now have the option to make a play bet, but it can only be twice the size of the ante.
Then the dealer deals a turn and a river card. If you checked on the previous two betting rounds, you could make a play bet now the same size as your ante. If the dealer has at least a pair, he opens.
Once the game is over you'll be scored according to how your hand compares to the dealer's hand, and the bets pay off according to the pay table. You can win as much as 500x your bet if you have a royal flush.
The important thing to remember in this game is that once you've made a raise, you can't raise on subsequent betting rounds. Also, the size of your possible bets goes down if you wait.
Other Popular Games
If you're looking for something a little bit different, we've got over 400 video slot games for you to try. So take a look at our suggestions and see what you think.
Sinky your teeth into Immortal Romance, a five reel, three row slot that's perfect for everyone, even if you don't believe in everlasting love. It showcases Free Spins, scatters and wilds, with a choice of four levels for you to enjoy. Just pick your favourite character and see what prizes you could take home with you.
Make your way through the Amazon jungle to find the lost Inca temples in our slot, Gonzo's Quest. Join our little conquistador and land three or more golden Free Fall symbols on a payline to get ten re-spins. The multiplier will also increase throughout, and you can collect up to 15 Free Spins during this feature.
Popular Casino Games
Check out our latest live studio game, Crazy Time. It's loaded with bonus games and multipliers and is a game show that's both fun to play and watch!
Crazy Time is set in a large, colourful and entertaining studio that includes a main money wheel, a Top Slot above the money wheel, and four exciting bonus games – Cash Hunt, Pachinko, Coin Flip and Crazy Time.
The gameplay revolves around the main game and the four bonus games. Players just place their bets on numbers (1, 2, 5 or 10) and/or the bonus games. So if Crazy Time sounds like your kind of game, visit Live & Real to try it out.
More Casino Favourites
Online Casino | Live Casino | Online Slots | Roulette | Blackjack
Ultimate Texas Holdem
Play Ultimate Texas Holdem Online